I'm thrilled to announce that my book Designing Interface Animation is officially out in the world as of today! I really hope you like it.
For all you web designers and developers out there who want to use motion in your work and do it well–I wrote this book for you. If you've been struggling with how to design animation effectively in your work, how to include animation that adds to the experience, or how to make animation part of your design process, this book offers a guide on how.
If you've gotten the chance to read my book and have written a review, please do get in touch via email, or on Twitter. I'd love to hear your thoughts on it.
A book doesn't come to be without a lot of help from others. And I do mean a lot. I am hugely grateful for everyone, both friends and colleagues, who has helped me along the way to writing this book. I couldn't have done it without you!
It's both exciting and a little bit scary that the book is finally out in the world where I can share it with all of you. I'm excited to see where web animation goes in the near future and even more excited to see what you make with it!
You can pick up your copy of the book from Rosenfeld Media's site or any of the usual places you buy books from.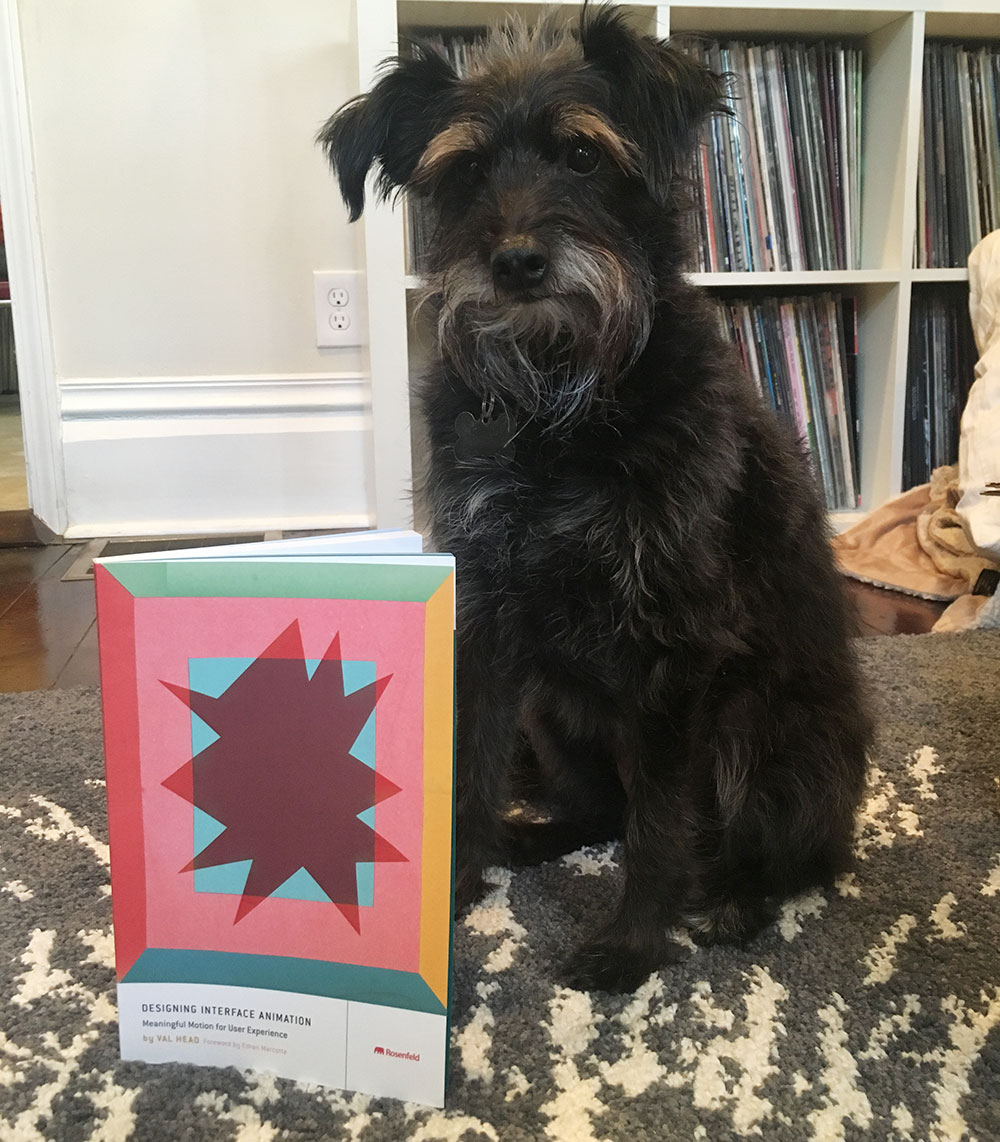 Tucker showing off her copy of Designing Interface Animation