A few months ago I got the idea to revive my Dad's old Minolta camera and try doing some film photography again. I wasn't sure if film would still have an appeal for me after so many years of mirrorless cameras and fancy camera phones, but I got hooked pretty fast. Shooting film is such a different experience, and still very much enjoyable, maybe even more so as a contrast to the years of shooting digital.
Happy Constraints
I love how shooting film forces me to slow down and look at things. Like, really look. I'm usually a take-a-bunch-of-shots-and-edit-later kind of person, so the constraints of film is a totally different mindset. It requires more thought about what might be photoworthy and what will work best with the film I have loaded up. Slowing down is definitely something I need to do more of this year.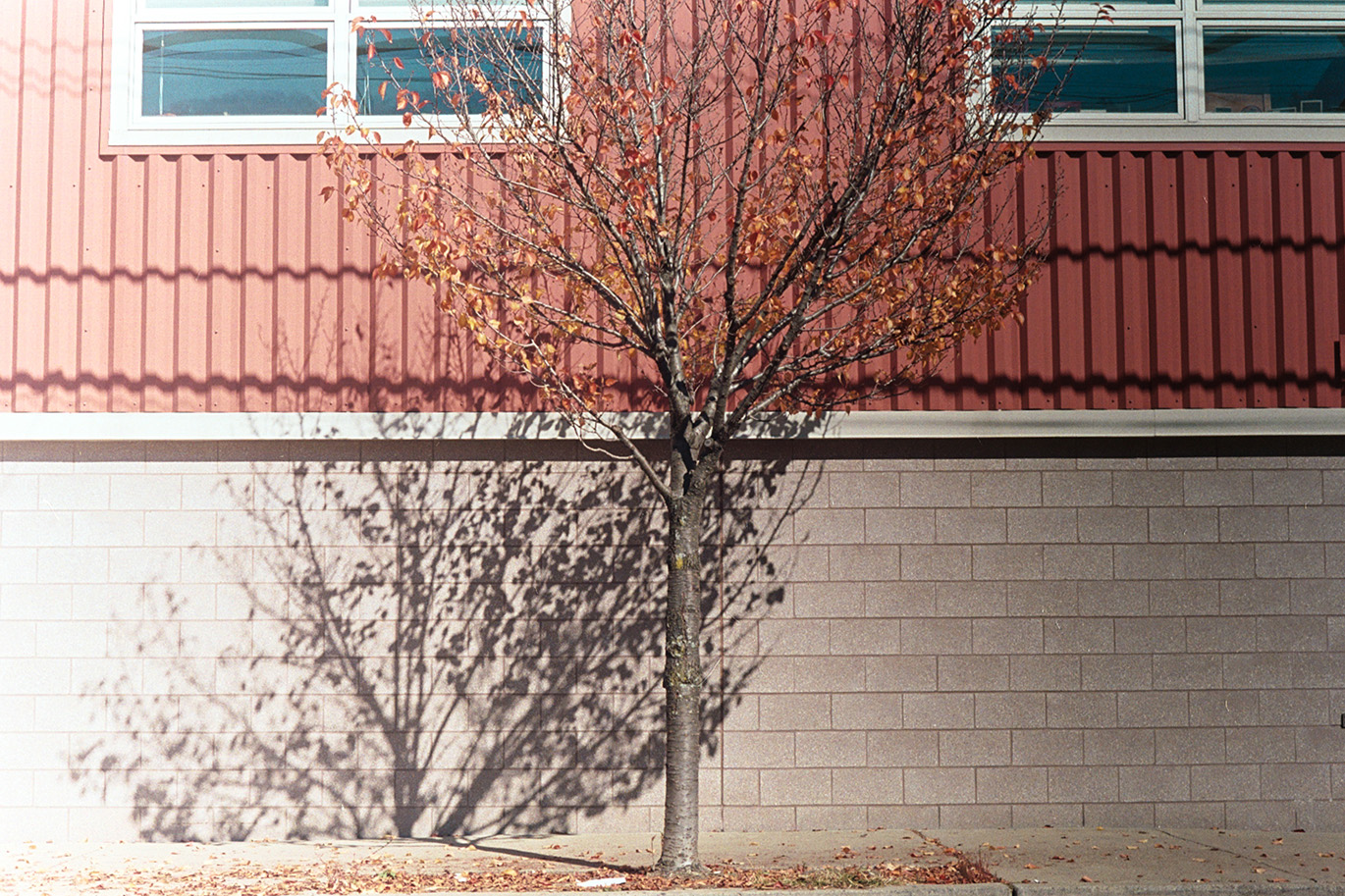 (Millvale on Dubblefilm Apollo 200.)
There's no switching between colour and black and white, or changing the ISO for changes in the light like shooting digital allows for so easily. There's also very limited, if any, editing that can be done to the scans once the film is processed. That felt super limiting at first, but I think that makes me appreciate the end results and their inevitable imperfections more in the end. There's always something interesting in the images that come back.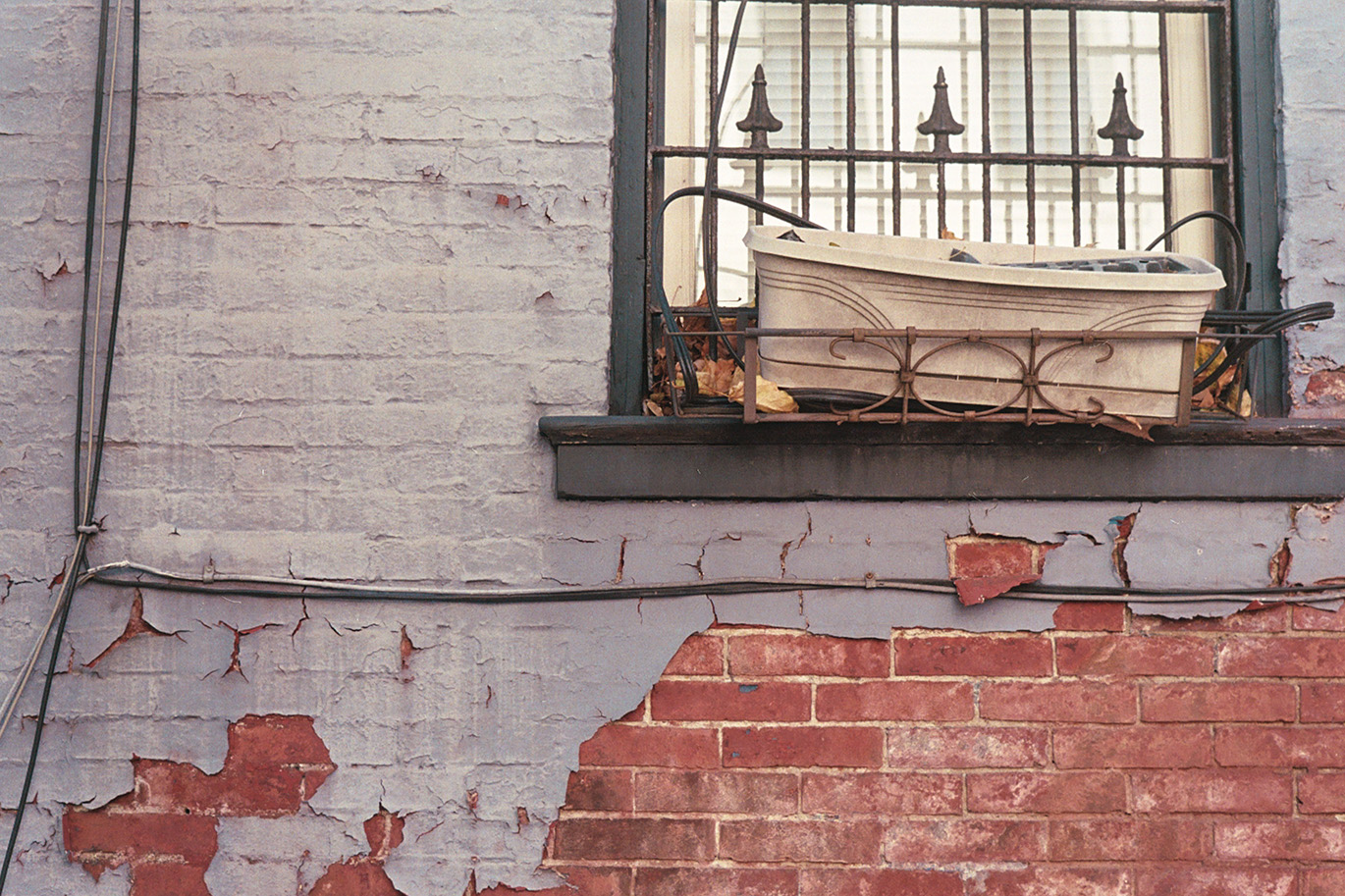 (Mexican War Streets on Kodak UltraMax 400.)
The Waiting Game
The part I both love and hate the most about shooting film is the wait of getting it processed. I really hated it at first. Waiting isn't something I'm good at and I wanted to see how the images turned out. Or more like if any of them turned out at all (which is always a lingering worry when trying a new film camera for the first time). But now I'm starting to enjoy the anticipation of seeing the images I shot — often long enough ago that I don't remember every shot I took — and judging the results from a different perspective than when I took them. The photos I expected to be the best ones are not always the most interesting ones, but there have been some unexpected surprises in almost every roll.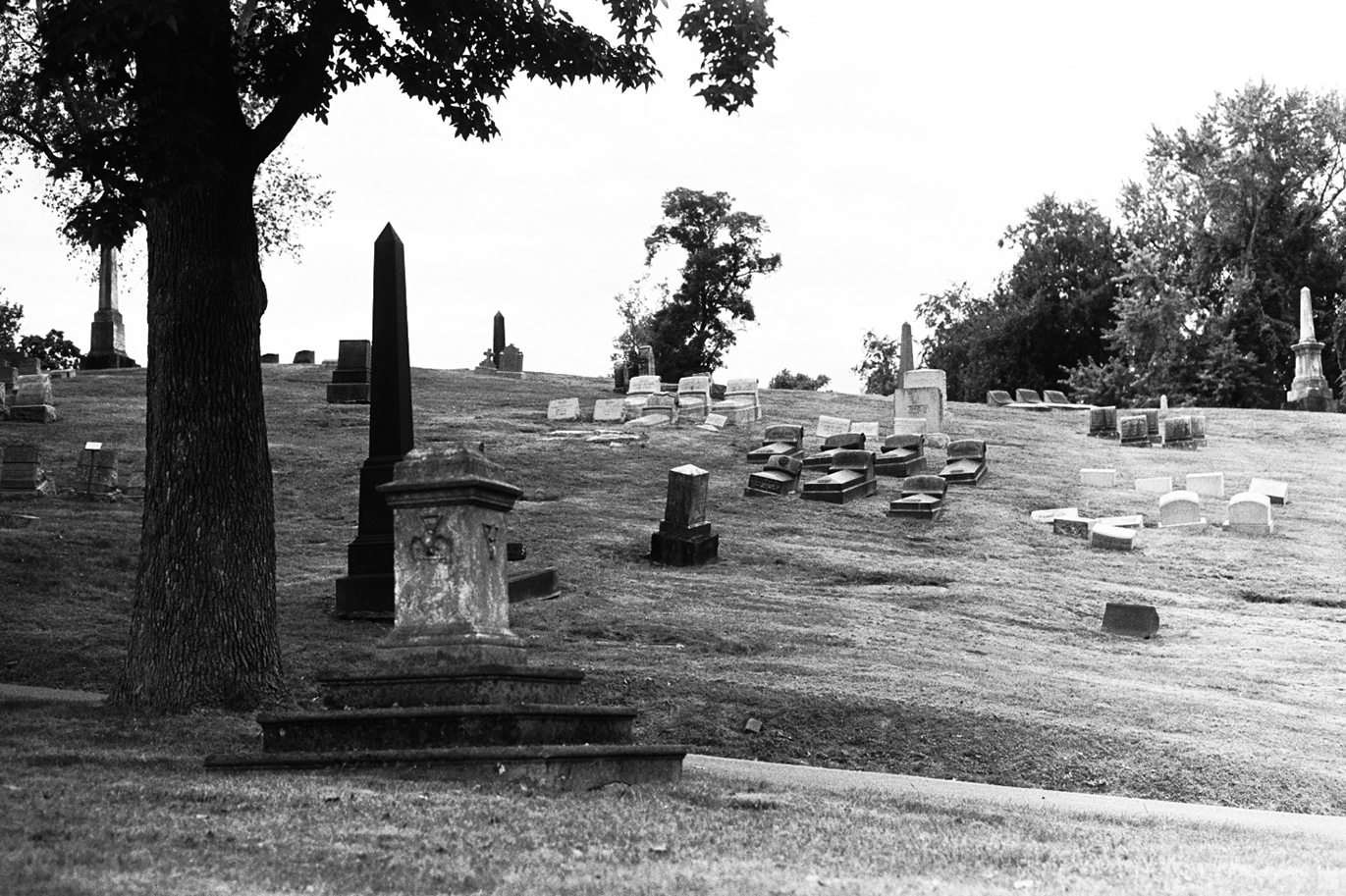 (Allegheny Cemetery on Ilford HP5.)
Film For Fun
I'm keeping film as something I do just for fun. I pick up a few rolls at a time and plan some small projects while learning to embrace all the quirks that come with the process and vintage cameras. My plan is to keep mixing it up trying different types of film, and hopefully also keep finding interesting moments in the photos I get back. I've got other cameras for the more serious stuff, my film cameras are strictly for fun.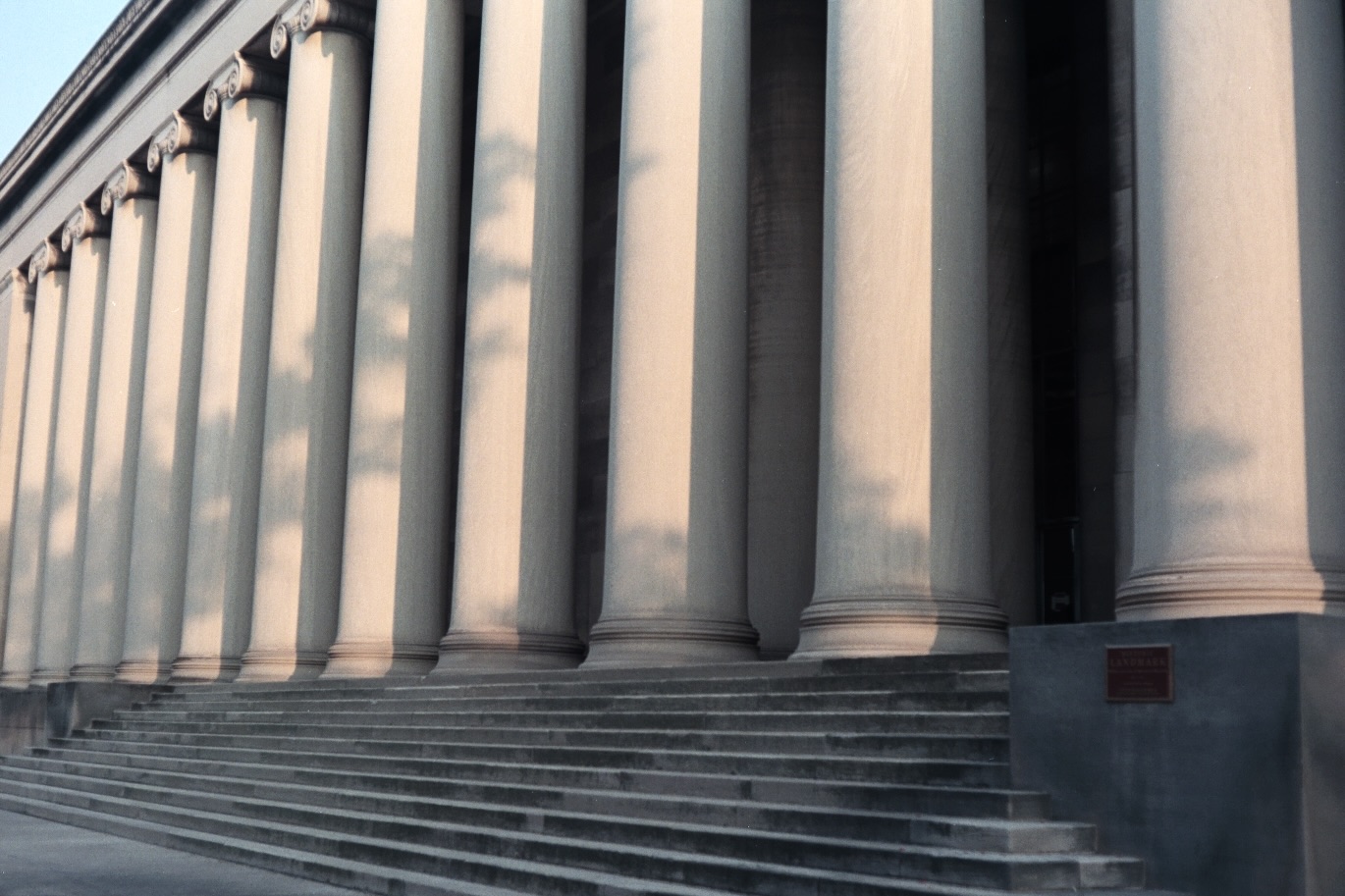 (Oakland on Kodak UltraMax 400.)
If you've been thinking of trying out film photography again, or even for the first time, I say go for it. It's fun to slow down a bit and take a break from the digital vibe. And local friends, if you ever want to go for a film photowalk, you know where to find me!