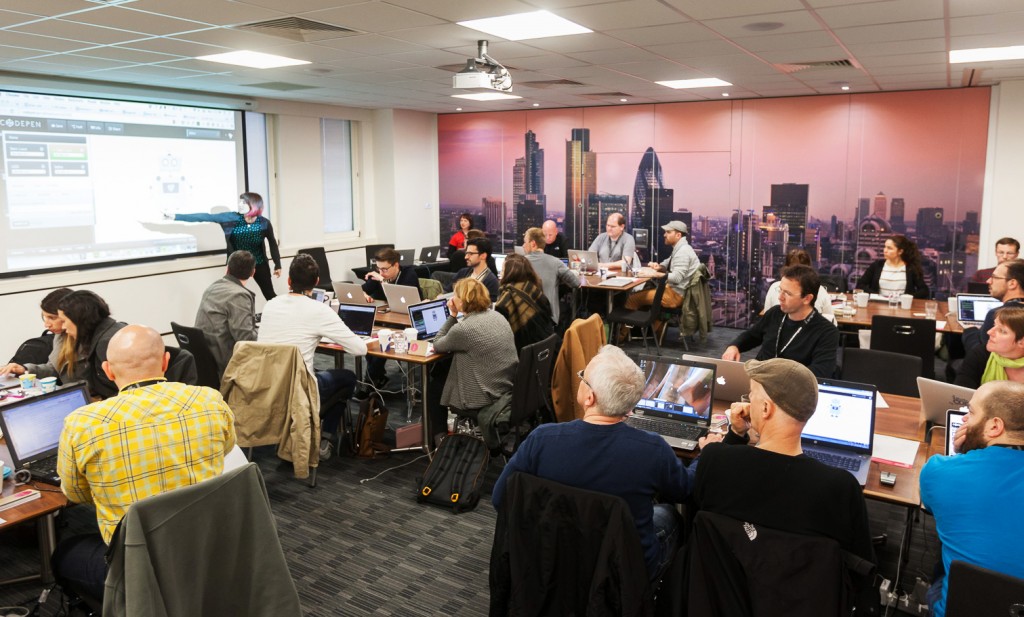 It's shaping up to be a busy (and fun) Spring! I've lined up three new web animation workshops in the next few months, and I've just released an all new version of my CSS Animation course on lynda.com. One of these might have exactly what you're looking to learn about web animation!
New intro to web animation video course:
My all-new CSS Animation course is now live on lynda.com! This two hour class covers everything animation in CSS, including animating SVG with CSS. I had a lot of fun recording this course and I think you'll really enjoy it.(You might even be able to watch this video course for free. Many companies, schools, and even some public libraries have corporate lynda.com accounts that you can access.)
Spring animation workshops:
I've got three workshops on the books for this April and May. I'd love to see you at one of them if they're in your neighbourhood:
Animating the User Experience workshop at Triangle UXPA on April 1, 2016
Web Animation Techniques at Beyond Tellerrand on May 11, 2016
Motion Prototyping Essentials at UX London on May 20th, 2016. I'll be teaching this workshop with Motion and Meaning Co-host Cennydd Bowles. Very excited for this one!