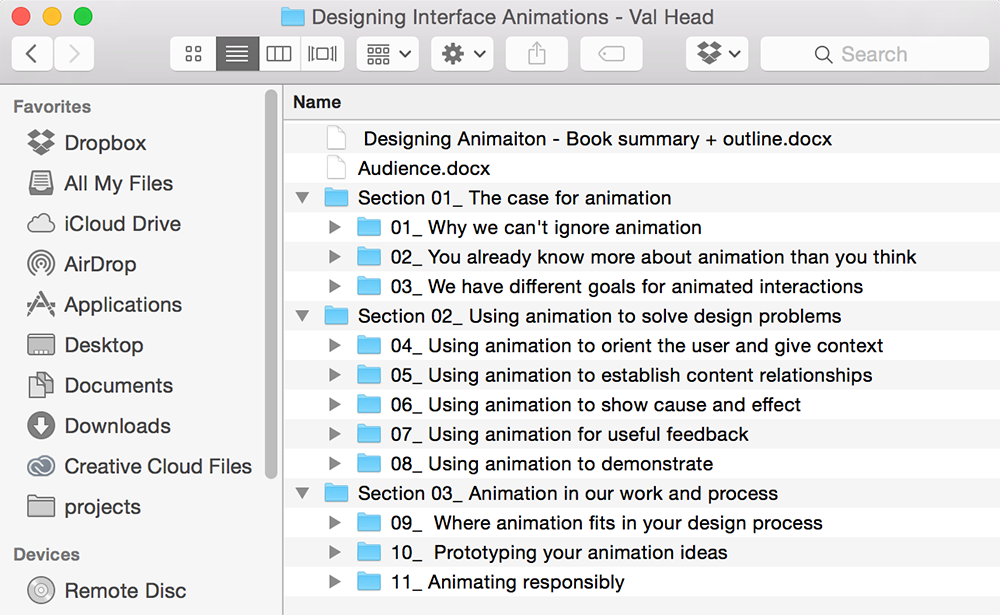 I'm so excited to be writing a new book, Designing Interface Animations, for Rosenfeld Media! I'm taking all the UI animation research and knowledge I've gathered up over the last few years and putting it into one book-shaped place for easier sharing and reference.
Writing a book is often done as a secret solitary kind of thing, but that doesn't sound very fun to me. I want to share as much as I can with you while the book is in progress and I'd love your help to make this the UI animations book you want to see on your shelf. I'll be posting updates here on my site, but for even more of an inside scoop and exclusive previews of the book's content, join my Designing Interface Animations Insiders email list.
I'll send you an update on the progress every couple of weeks and maybe ask a few questions about topics you're most interested in seeing covered. In exchange for helping me stay on track with writing, you get some say in what the book covers and a first look at what's going into it. Sounds like fun, doesn't it? Join me on this book-writing adventure!