Motion Design and UX training with Val Head
Get your team up and running with the latest web animation skills and interface animation design know-how.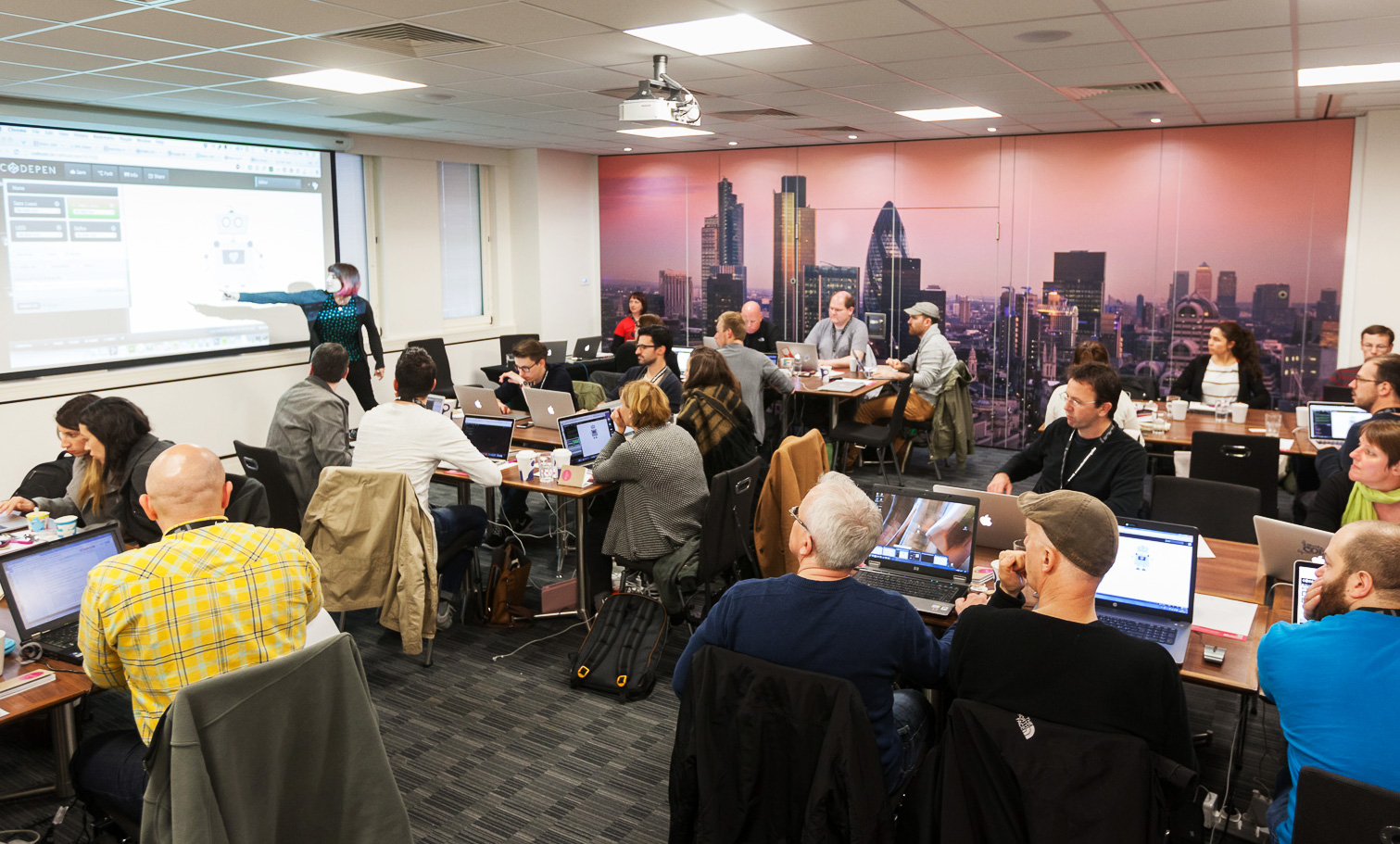 Interface Animation for the Web
The workshop:
Motion design is a necessary skill for anyone working on the web today. It's time to embrace the power and benefits of web animation! Learn the motion design skills you need to design and build purposeful and sophisticated animation into your work. You'll gain expert knowledge of the current web animation landscape and how animation fits into your design process.
In this workshop we'll examine where animation can improve the user experience by way of providing feedback, causality, cueing, and orientation. CSS, SVG, and JavaScript-based animation techniques will be covered, along with the best cases for using each. Real-world examples will be broken down to demonstrate the qualities all well executed interface animations have in common. It's an action-packed day of web animation knowledge!
What you'll learn:
Timing, offsets, secondary action, and other key motion design principles you can apply to interface animation
How animation can improve user experience and reduce cognitive load
Animating with JavaScript for more complex interactions
Animating SVGs with CSS and JavaScript
Where to use storyboards, motion mock-ups,and prototypes
Designing the most performant web animations
Animating with progressive enhancement and accessibility in mind
A look to the future of web animation including the Web Animation API and browser-based tools
Who should attend:
This workshop is for designers and front-end developers who want to gain motion design skills and add purposeful animation to their work.
What you should know:
Experience with HTML and CSS is needed to take full advantage of the workshop's content. Some familiarity with JavaScript or jQuery is helpful, but not required.
What to bring:
A laptop with your favourite modern browser(s) and a free CodePen account is all you need.